Bixby Center Student Researchers
As a Doctor of Public Health (DrPH) student, Bhavya Joshi is working at the intersection of globalreproductive health and human rights. For more than 5 years, Bhavya has managed, implemented, and evaluatedglobal public health projects in South Asia. Among other projects, she has worked on a Bill and Melinda GatesFoundation (BMGF) human-centered design intervention on Maternal and Child Health (MCH); managed the evaluationof United States Agency for International Development (USAID) and Abt Associates project on Family Planning, ChildHealth and SRH and supported the development of the national strategy for India and Bangladesh on Sexual andReproductive HEalth (SRH) for Deaf Young Persons for Deaf Child Worldwide, United Kingdom (DCW). Within India, shehas worked in 18 of 28 states. Her research organization Women's Sexual And Reproductive Rights Advocacy(WomenSARRA), works toward the full realization of Sexual and Reproductive Health as a Human Right.
At the BixbyCenter, Bhavya has been supporting Dr. Ndola Prata to develop modules integrating gender sensitive approaches to publichealth for the One Health platform. These modules are at the intersection of one health and gender. This project isfunded by USAID and is in collaboration with University of California, Davis and regional partners in Asia and Africa. 
Bhavya obtained a Masters in International Law and Human Rights from the United Nations mandated University forPeace. She is completing her second Masters in Peace, Security, Development and International Conflict Transformationfrom University of Innsbruck. Her bachelor is in Political Science (Honors) from Delhi University. Using hermultidisciplinary academic background, Bhavya is passionate about using community-based approaches embedded inhuman rights mechanisms to aid women's reproductive autonomy and informed healthcare decision making in low andmiddle-income countries.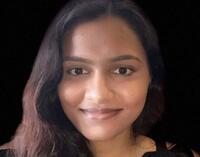 Divya Periyakoil is a Master's Public Health student at Johns Hopkings University.  She has an avid research interest in population health, the social determinants of health, and the public health implications of social disparities, with the goal of promoting health equity for the underserved.  She hopes to apply computational and data science techniques to work on the thorny health problems that plague humans. Currently,  she is a visiting student researcher in the Bixby Center.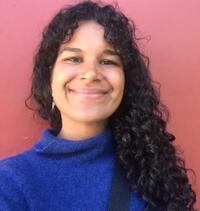 Emily McLean, Bixby Center's visiting student researcher 2023.  She is a PhD Research Fellow at Bergen Centre for Ethics and Priority Setting (BCEPS), at the Department for Global Health and Primary Care and an affiliate researcher at Global Health Anthropology at the University of Bergen. She is a medical doctor by training.
Her PhD project aims to explore the ethical complexities and priority dilemmas related to the implementation of safe abortion care in Ethiopia with a focus on providers and policy makers. The goal is to produce evidence for policy, guidelines, and medical ethics training programs.
The Bixby Center is committed to providing research opportunities for students interested in the Bixby Center focus areas