The Wallace Center for MCAH and the Bixby Center present: 

Plan C: A documentary on abortion pill access in the U.S. 
Screened October 24, 2023 at 2121 Berkeley Way, BWW Building, Berkeley, CA 94720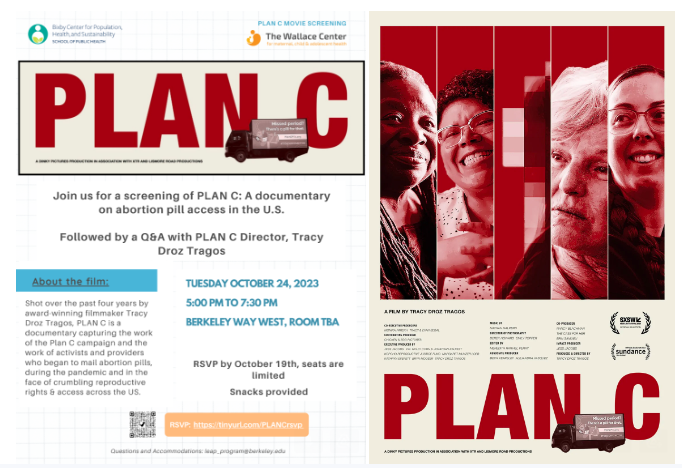 Shot over the past four years by award-winning filmmaker Tracy Droz Tragos, PLAN C is a documentary capturing the work of the Plan C campaign and the work of activists and providers who began to mail abortion pills, during the pandemic and in the face of crumbling reproductive rights & access across the US. More information here. 
Join us October 24 for the screening of PLAN C at Berkeley Public Health (BWW)
This event will be followed by a Q&A with Plan C Director, Tracy Droz Tragos. Open to all SPH students, staff, and faculty.
RSVP by October 19, 2023!